Italian Lending Library
The Dante Alighieri Society of Denver
has an extensive "Member Only" lending library.
The Society encourages its members to borrow library items simply for enjoyment at home or to learn more about the Italian culture, the wonderful variety of cooking and the many regions of Italy.
Our Lending Library includes:
Movies - Comedies, Dramas, Romance…
Music - Classical, Folk, Opera…
Art, Literature and History on DVD
Travel - Regions, Traditions, Celebrations…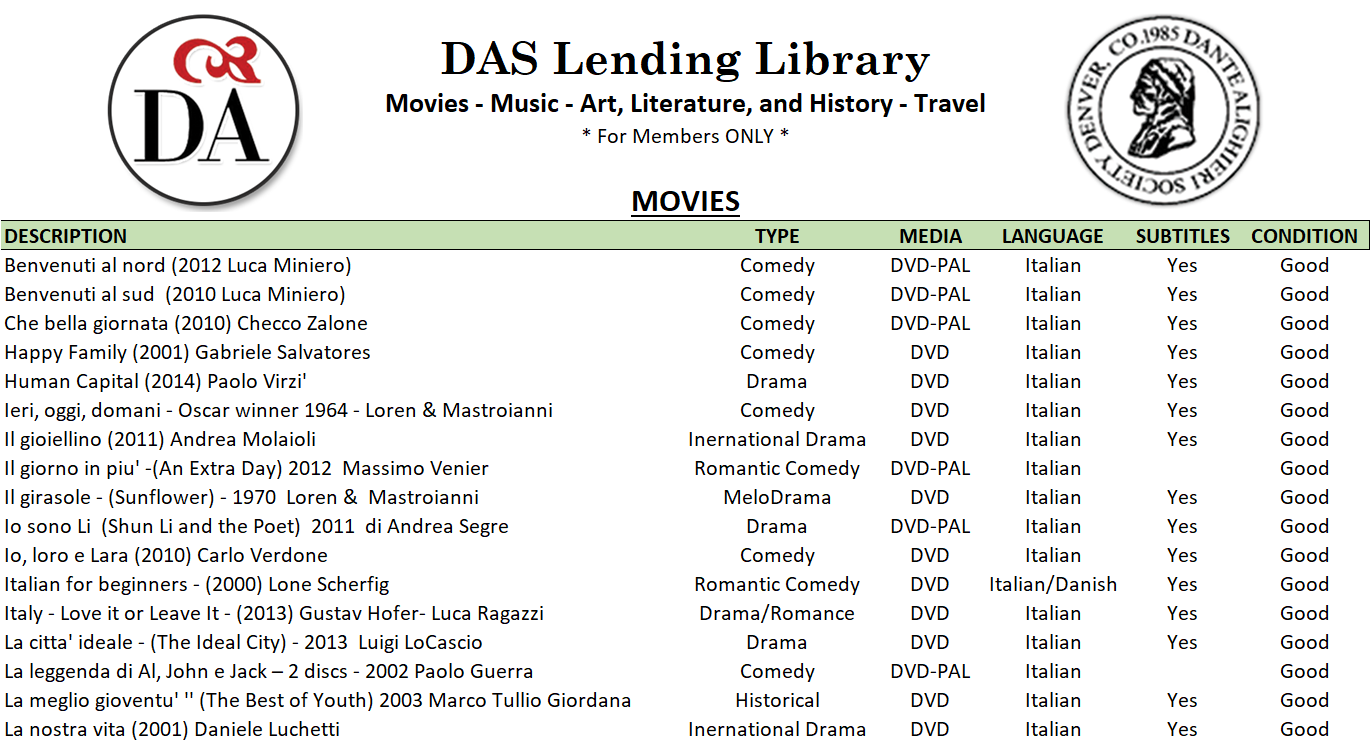 Using the Lending Library is simple:
Select the desired Title from the Lending Library list
Use our form "Borrow An Item" to submit your request

Requests must be made 1 week in advance

You will receive an email or phone call for pickup and return arrangements
Pick up your Item and enjoy
Return your item

Thank you for the prompt return of your item
GRAZIE E BUON DIVERTIMENTO!