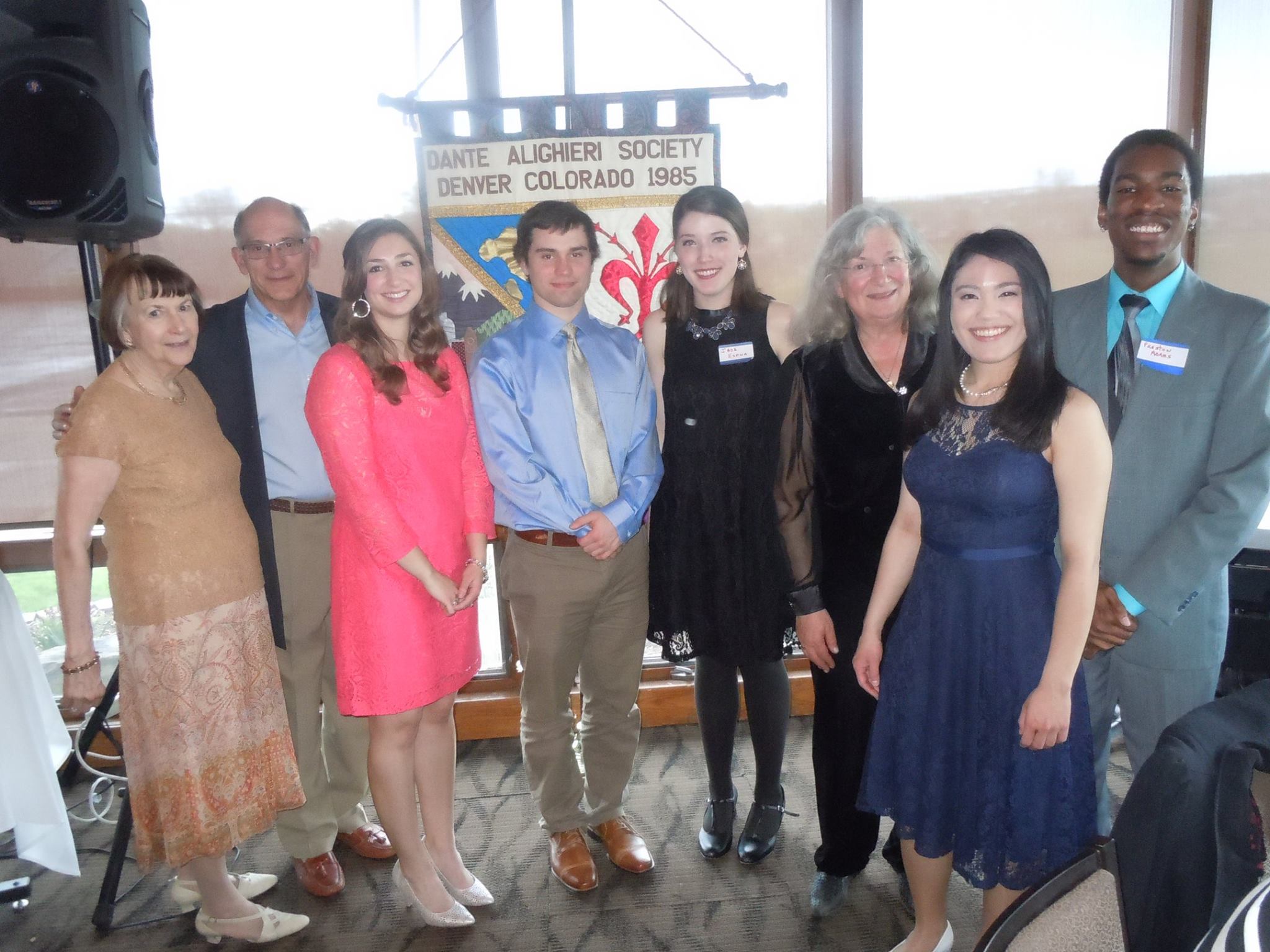 Scholarships to Study in Italy
The primary purpose of the Dante Alighieri Society of Denver is to promote the knowledge of Italian culture through the study of the Italian language, literature, history, music and art. Since its founding in 1985, the Society has furthered this goal by awarding more than $300,000 of academic and music scholarships to numerous American college and university students in the Denver metropolitan area and in northeastern Colorado.
Planning to Study in Italy?
If you are considering studying in Italy, the Dante Alighieri Society of Denver will again be awarding scholarships to college students attending institutions in the Denver metropolitan area or northeastern Colorado, who are studying Italian language, culture, history, or music. These scholarships must be used in approved study-abroad programs in Italy.
We are now accepting scholarship applications for 2023-2024
Completed applications, along with all supporting documentation, must be received no later than Saturday April 1, 2023 to be considered for scholarships.
Applications will be evaluated by the Scholarship Committee, and scholarships will be no less than $1,000.
Winners will be notified on Saturday April 15, 2023, with Scholarships being awarded on Sunday May 7, 2023 at the Society's Annual Awards Luncheon (location to be announced). Winners must be present to receive their scholarship.


These scholarships have been made possible through the generosity of
the members and friends of the Dante Alighieri Society of Denver, Colorado Inc.
(Chartered in 1985 as a tax-exempt, non-profit organization.)